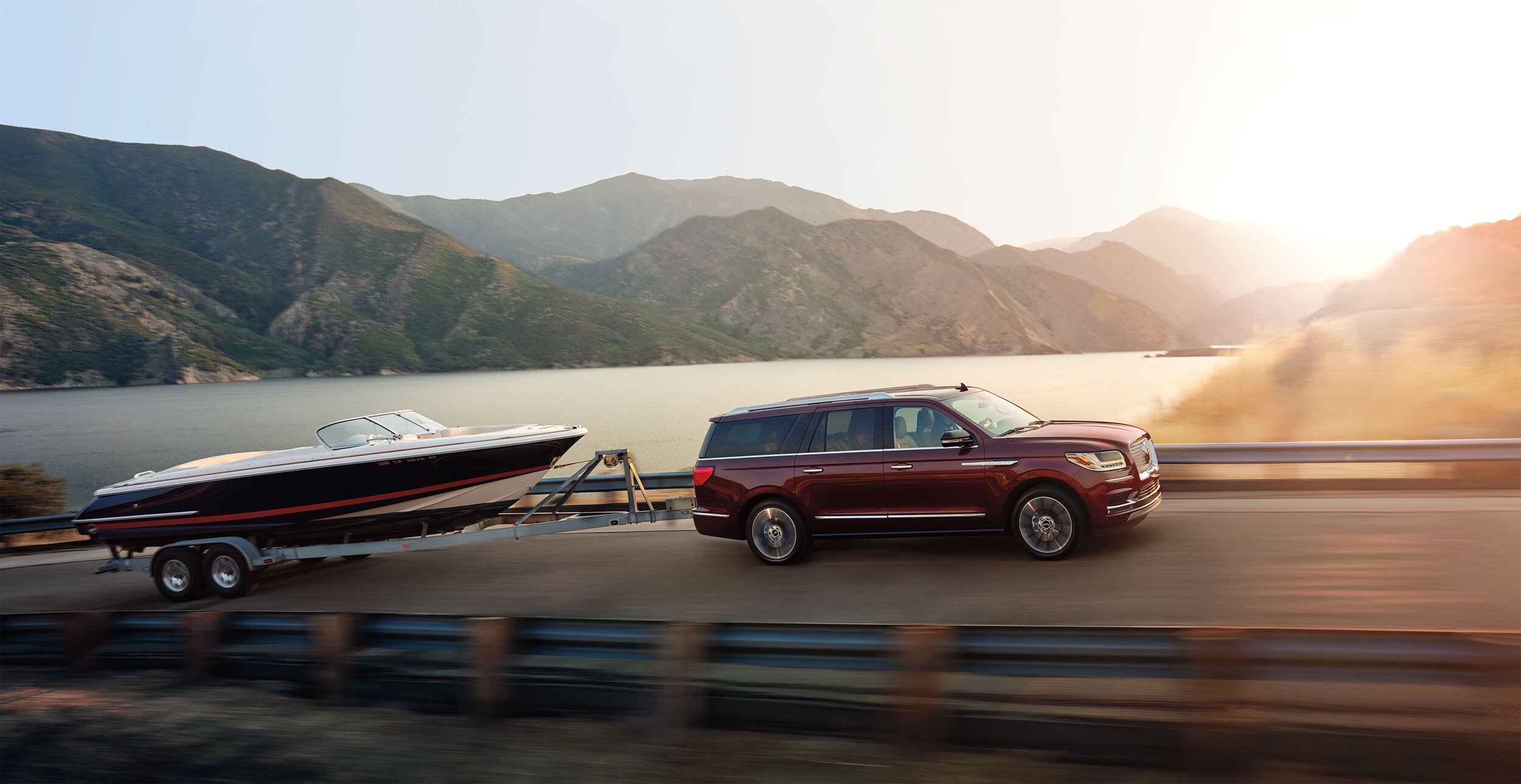 The Lincoln Navigator and Cadillac Escalade each offer unrivaled space, comfort, and power, but which brand boasts the better SUV? Let's take a look at how they compare.
What Makes the Lincoln Navigator Stand Out
Performance
The Lincoln Navigator holds an edge in performance thanks to a twin-turbocharged 3.5-liter V6 producing 450 horsepower, 510 pound-feet of torque, and an 8,700-pound towing rating. In comparison, the Cadillac Escalade's main powertrain is powered by a 6.2-liter V8 with 420 horsepower and 460 pound-feet of torque with low fuel ratings of 14/19 (city/highway) miles per gallon. Because the Lincoln Navigator cuts down on weight with its extensive use of military-grade aluminum, the SUV achieves slightly better fuel economy ratings of 16/21 miles per gallon.
Features
Both luxury SUVs have lavish and spacious interiors, but the Lincoln Navigator provides more room in the third-row seats. Both new models offer ample feature options, including 12-inch digital instrument clusters, power-adjustable pedals, heated and vented front-row massage seats, noise cancellation systems, and steering columns with memory settings for multiple drivers. The Lincoln Navigator takes the lead with a larger infotainment screen that comes standard at 10 inches paired with built-in navigation. It also features an optional 20-speaker Harman Kardon Revel Ultima sound system compared to the Cadillac Escalade's Bose 16-speaker system and an 8-inch infotainment display.
Why the Lincoln Navigator Tops the Cadillac Escalade
The Lincoln Navigator is one of the leaders in the full-size luxury SUV class. Its chief competitor, the Cadillac Escalade mirrors it in many ways, but it doesn't match the Lincoln Navigator's power and performance, or include all its features.
Sure, both SUVs are similar in the pricing and safety departments, but the Lincoln Navigator leads the charge in performance with higher horsepower and torque values thanks to its twin-turbocharged engine. The Lincoln Navigator includes several trailer-towing features and can tow over 1,000 pounds more than its rival. The Lincoln Navigator is also lighter and more fuel-economy friendly.
The Lincoln Navigator is a better full-size luxury SUV where it counts.
Land a Lincoln Navigator from Beau Townsend Lincoln of Dayton
Cincinnati customers can test drive a new Lincoln Navigator at Beau Townsend Lincoln, located in Vandalia, OH. Our sales team is ready to answer all your Lincoln Navigator-related questions.